About Aiki-Budo Sport
Aiki-Budo Sport has been the supplier of martial arts equipment in Amsterdam and the surrounding area since 1979. Founded in 1979 by Jan and Joke Lodewijks, it was first started at the Bos en Lommerweg and in 1981 moved to the location at the Burgemeester van Leeuwenlaan, where many people will have been. After more than 40 years there, the shop moved and from December 1st, 2021 we opened our doors at our current location: Dennenlaan 28, in Zwanenburg.
In the early years the emphasis was on the traditional Budo sports, as this is what started our story and Kick- and Thai Boxing were at that time still pretty unkown to the general public.
The brand RONIN® was started in the early 90's, first with only Karate and Judo suits, but later on Boxing gloves and everything else was slowly added to the collection. Currently, with the RONIN® products we try to offer a complete line of martial arts materials for both the traditional martial artist and the harder contact athletes.
In 2005, the brand MUAY® was born. This original Thai brand provides high quality Thai Boxing equipment. Control-checks during production and packaging ensures that the quality of the products is as garantueed. Today, products from both the brands RONIN® and MUAY® are available at many different locations and of course in our physical store and webshop.
Team Aiki-Budo Sport
Our team consists of 5 employees and all have, mostly from their own experiences, an understanding and knowledge of many of the different martial arts. This means that we can always help you make the right choice betweeen products.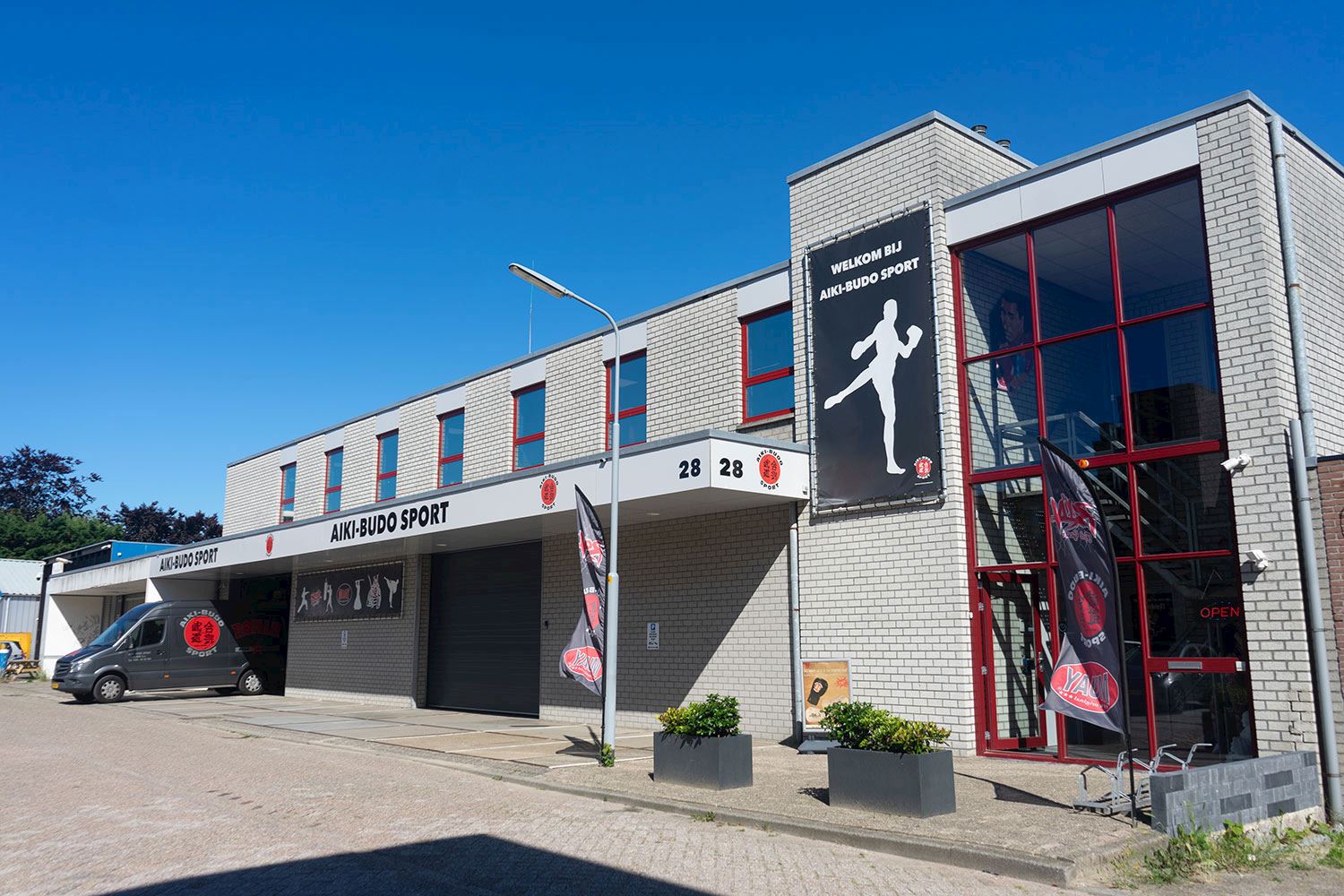 Webshop & physical shop
The combination of shop and webshop has a number of advantages. All materials for sale in the webshop are also physically available in our shop. This allows you to choose and try on the materials in the shop yourself, after which you can place an order in the webshop and have it delivered to your home. Of course, you can also place an order via the webshop if it is not the right size and you can exchange it in the shop with us for tailor-made advice.
After more than 40 years of doing business from our previous premises on Burgemeester van Leeuwenlaan, it was time for a change. Here you can see our current premises where we have been located since 1 December 2021; Dennenlaan 28 in Zwanenburg.
Telephone advice for webshop orders
If you're browsing our webshop and you're not quite there, you can of course always call us during our opening hours to ask for some extra information or advice. Outside opening hours, you can also reach us 24/7 via e-mail. We are happy to help. And if the item is too big or too small, you can always drop by the shop to try it on and exchange it if necessary!